" Leadership gravitates to the task competent. " Disturb your homeostasis. Get out of your comfort zone. Learn the power of the psychological, "on demand" moment. This is what defines you. When you change the way you look at things, you change the way things look…the things you look at change.
Jimmy O began his journey in the entrepreneurial world at age 23. Wanted to be in sales. Began door to door (hard knox) His successes were preceded by failures. 3 to 1 failures over success.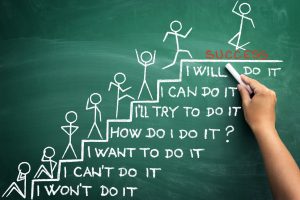 He found out early, business could be brutal. His venture began with buying a franchise…bug catching machine. Sold the first one to his dad.  Growing up on a dairy farm, flies are a major problem. Jimmy O got up early the next day, ran to the barn and his dad was waiting for him. Jimmy O asked, "how many?" His dad replied, "one, and that one flew in by accident." Jimmy O had sold all the neighboring farmers. Failure. Lost 2500.00.
Jimmy o visited an area banker secure a business loan and was directed into the president's office. Jimmy O was asked for his business plan and Jimmy O replied, " I have a vision plan." The banker looked it over, got up and said, "good luck kid" and saw Jimmy O to the door.
Ouch! He didn't give up. The guy he bought the franchise from vanished. The lasting lesson Jimmy O learned…"fate is what life gives you, destiny is what you do with it." After that Jimmy O ventured into multiple business start ups and motivational speaking. Never buying another business or franchise. Jimmy O set all kinds of records, receiving national recognition is sales, sales management, recruiter, business owner and CEO….tangible and intangible. Authored, Magic of Sincere Selling, Developing a Sensitivity for People, People Love to Buy, Secondwindfitnessfilm. Jimmy O made a study of selling and buying behavior. "Whatever measure of success I have achieved, my gratitude extends to my parents, for the grinder attitude. Earl Nightengale, the Strangest Secret, record. And Bill Gove, the patron saint of all speakers and he became one of my best friends." The foundation for one's growth, wanting to take a bigger bite out of life is your own self Image. People will respond and behave as to what they see in you as a person. Never discount yourself…visualize what you want to grow into and then behave that way. Jimmy O "retired" in 2000 but quickly went back to college and got his certification in personal/athletic training. Then renewed his passion to compete in track and field, tennis, racquetball and martial arts. Qualified for Senior Olympics, Senior Games, State Games, Masters and qualified for the Nationals five times. Began facilitating 15 fitness classes a week. All ages with three designated to the physically and mentally challenged. Also founded Balance Your Life, Shoreline Senior Sports, Hero Ball, H.U.G.S. and First to the Finish Line..where winners and survivors always meet. Now most of his time is devoted (back to) public speaking and writing his "farewell" book. This "ole farm boy," a one room country grade school (24 total enrollment) , grinder, has come a long way…that from Jimmy O's "old" friends from the feed mill in Eldorado.